Our Sponsors
Thanks to our sponsors:
If you would like to advertise with us, please use the Contact Us link at the bottom of the forum.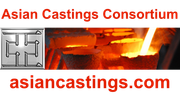 https://asiancastings.com
Dialing From USA:
Voice Taiwan Office: 1-866-446-5015
Fax Taiwan Office: 1-800-856-9946

Dialing From Outside USA:
+1-330-227-6080 Ohio

Postal Address:
Asian Castings Consortium
No.2, Tianjin 5th St., Hukou Shiang, Hsinchu County 303, Taiwan (R.O.C.)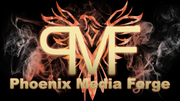 https://phoenixmediaforge.com/
32 track hybrid digital/analog mixing and Mastering services. We use the X32ReaperAutoMate automation system
The Unofficial Behringer Forums
https://behringer.world
http://www.jts.com.tw/
JTS makes the JS-1P microphone used by MJ Klein of TaiwanLiveTV.
Makers of M32, X32 and WING console resource, automation and management software systems, including AutoMate.
https://x32ram.com
The Pandemic Community. You Are Not Alone. Tell Your Story.
https://thepandemic.community/index.php